CLASSES
DIVERSE AND COMPLIMENTARY STYLES, FOR ALL LEVELS AND ALL AGES. JOIN US FOR A FAVORITE CLASS, DISCOVER NEW ONES.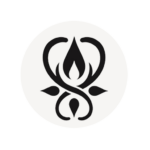 EXPAND AND STRENGTHEN YOUR PRACTICE WHILE DEEPENING YOUR UNDERSTANDING OF YOGA'S ASSOCIATED PHILOSOPHY AND LIFESTYLE.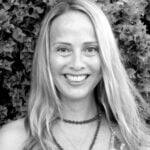 JENNIFER RUIZ GOUPIL, CAELO FOUNDER
Born in New York, and arriving in Paris by way of Los Angeles in 1990, Jennifer has been calling the City of Lights home for nearly 30 years. Entreprenuer, certified Jivamukti, Vinyasa, Yin, Trauma-informed yoga instructor, and Sound Healing journeyer, with Jennifer East & West coast and European influences, along with both Mexican and American family origins, merge and give rise to a desire to create an atmosphere and an experience of yoga that generates warmth, sharing, connection, joy and love for students – like a family.
MORE...
Along with this aim, CAELO YOGA sprung forth from Jennifer's desire to share the strong belief that yoga has the power change lives – both collectively and individually and to bring about transformation, healing and a greater sense of unity amongst all sentient beings. The utimate shared aim at CAELO YOGA is for every student to be supported on their own yogic journey and through this to connect with a greater sense of their own unique gifts, path and purpose in this life that comes through Self-realization.
Through the diversity of classes offered by CAELO's incredibly talented team of teachers, we hope that each student's advancement on the path of Yoga will enable them to find a greater measure of peace and well- being within their own lives, while simultaneously realizing their unique ability to positively impact the lives of others.
A team of renowned and experienced professionals
[ngg src="galleries" ids="1″ display="basic_thumbnail" thumbnail_width="100%" number_of_columns="5″ align="center"]
VINYASA, JIVAMUKTI, KUNDALINI, MEDITATION, YIN, HATHA FLOW, YOGA DOUX, BAIN SONORE, PRENATAL, KIDS YOGA, LOTUS FLOW, MORNING FLOW, SLOW FLOW, MANTRA