TEAMWORK MAKES THE DREAM WORK, Partner Yoga with David & Danielle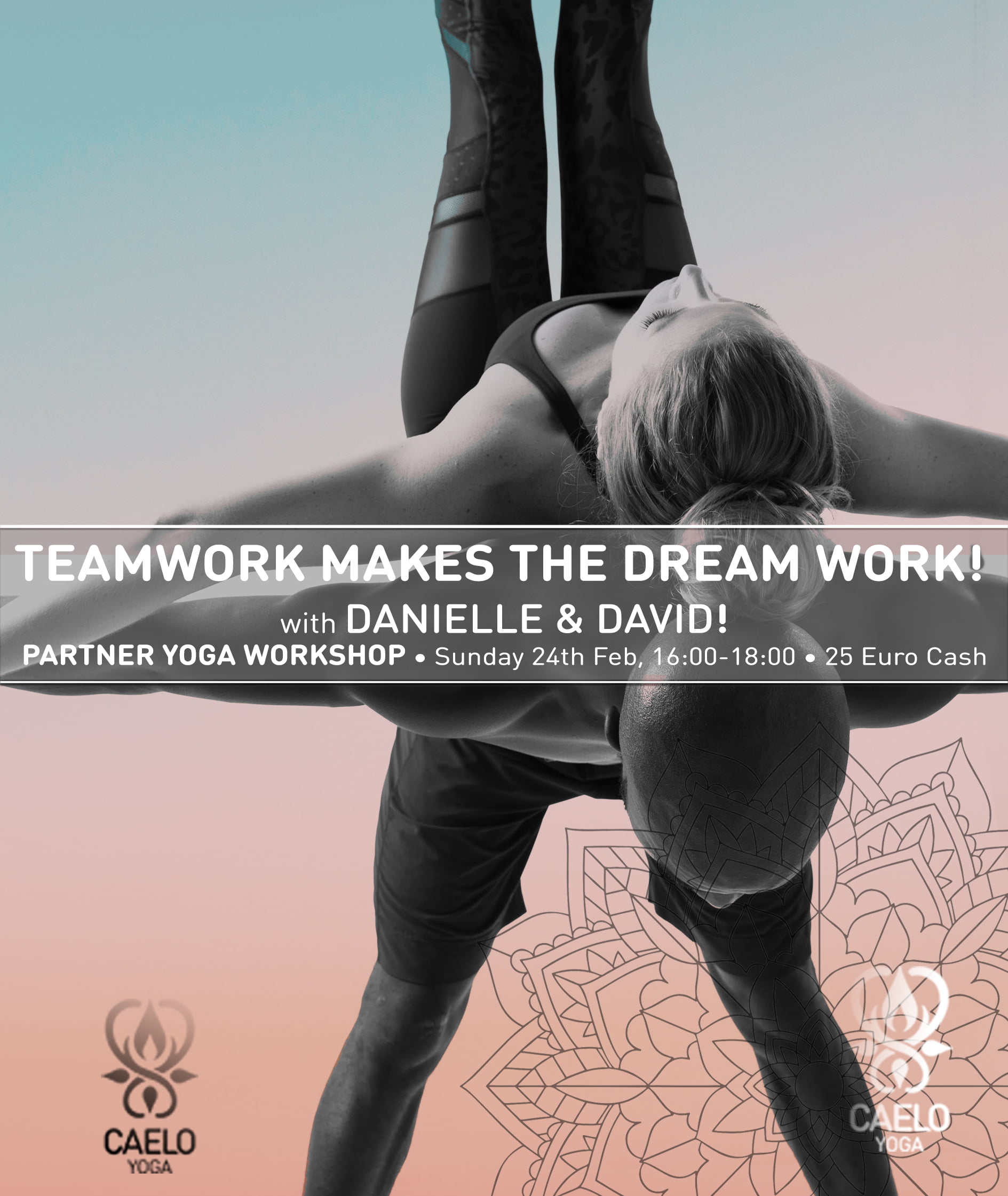 Come and join DAVID & DANIELLE @dharmaprana for their special Anniversary workshop exploring how far we can go and how great we can feel – together! .
.
It's designed to be a playful experience and unique addition to your practice. You will work through trust building exercises & games, dynamic acrobatic training techniques, partner handstands & finish with partner yoga stretches. .
Bring a loved one, friend or family member & experience a yoga class that builds upon the foundation of communication & trust whilst increasing strength & mobility. .
Expect to connect deeper with your partner in breath, movement, & laughter. (25€Cash)