Solstice Sound Healing Journey with Alexis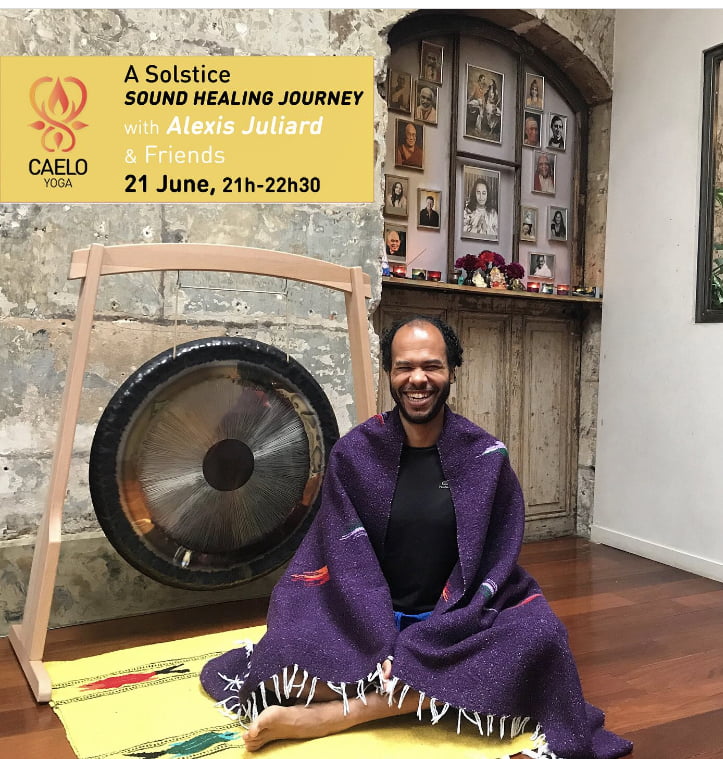 Come and join us on a SOLSTICE Sound Healing Journey!
Join Alexis and his friends as the new season begins by embarking on a journey within. Either laying down, or seated, you will experience deep states of relaxation and release. A sacred space will be created for your mind to let go and your body to relax.
The sound of voices and instruments will speak directly to your cells and open new perspectives as you travel through your inner world. With love and kindness you will connect to your soul vibration and feel your truth.
Friday, 21/06, 21H – 22H30
Price: 35€ cash. Réservations via MindBody.
ALEXIS JULIARD
Singer, songwriter, entertainer, yoga instructor and sono-muico-therapeute, après 10 ans passés dans la musique aux Etat-Unis, Alexis Alexis Juliard découvre la pratique du yoga à Brooklyn.
Il étudie auprès de professeurs confirmés à Los Angeles, San Diego et Phoenix.
Et se perfectionne dans les studios de yoga en Chine et en Thaïlande.
​
Il enseigne ensuite le Yin et le Restorative Yoga à Phoenix puis à Londres. Alexis décide de poser ses valises à Paris, et propose des cours originaux entre relaxation, travail musculaire et musicothérapie.
En voyageant aux quatre coins de la planète, Alexis a ramené de l'exotisme et de l'ouverture à la pratique du Yoga.