Reiki Discovery Conference with Marie-Rose Poujardieu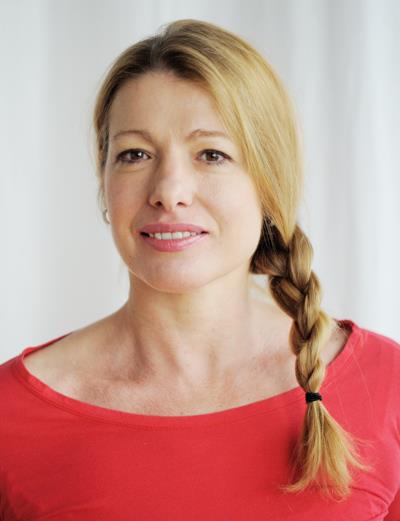 Nous somme ravis de pouvoir vous proposer avec Marie-Rose Poujardieucette Conférence – découverte sur le Reiki, pratique énergétique, le lundi, 09 mai à 20h15, (participation gratuite, réservation obligatoire) et la Formation de Reiki Usui Niveau 1 à partir du 22 mai. Réservations et information, contact@caeloyoga.com, T. 01 45 08 59 10
Plus sur le Reiki et sur Marie-Rose:
Le Reiki est une technique énergétique japonaise par imposition des mains pour le bien-être de la personne. *REI représente un des aspects de l'énergie universelle du Vivant, présente en toute chose et désigne l'aspect Céleste : subtil, invisible. La syllabe *KI est plus connue dans le milieu des arts martiaux. On la prononce « tchi ». Le KI est l'énergie interne de chaque être humain. Le REI – KI est donc le principe qui permet de relier notre propre énergie à l'abondance de l'énergie Universelle.
Marie-Rose Poujardieu
Elle est la fondatrice de Yoga Paris Reiki. Elle est Maître-Enseignante et praticienne de Reiki Usui. Membre de la Fédération de Reiki (LFDR).
Depuis de nombreuses années, Marie-Rose pratique le Reiki et prodigue des séances de Reiki. Elle est énergéticienne et professeur de yoga. Le Reiki fait partie de sa vie au quotidien. Elle en a fait sa profession et partage le Reiki avec générosité et bienveillance.
We are delighted to offer this conference with Marie-Rose Poujardieu– discovery on the reiki energy, practice. Monday, May 9, at 20:00. (participation free, reservation required) and Usui Reiki Level 1 From 22 may. Reservations and information, contact@caeloyoga.com, t. 01 45 08 59 10
More About Reiki and Marie-Rose:
Reiki is a Japanese energy technique by laying on of hands for the well-being of the person. * Rei represents one of the aspects of the universal energy of life, present in all things, and designates the celestial aspect: subtle, invisible. The syllable * ki is best known in the midst of the martial arts. We're the pronounced "tchee". The ki is the internal energy of every human being. The Rei – ki is therefore the principle which allows to connect our own energy to the abundance of the universal energy.
Marie-Rose Poujardieu
She is the founder of yoga Paris Reiki. She's a master teacher and practitioner of Reiki Usui. A member of the federation of Reiki (Lfdr).
For many years, Marie-Rose Practice Reiki and prodigal of Reiki sessions. She's énergéticienne and yoga teacher. Reiki is part of his life on a daily basis. She made her profession and sharing reiki with generosity and kindness.