More Kundalini at CAELO! – New Classes, New Team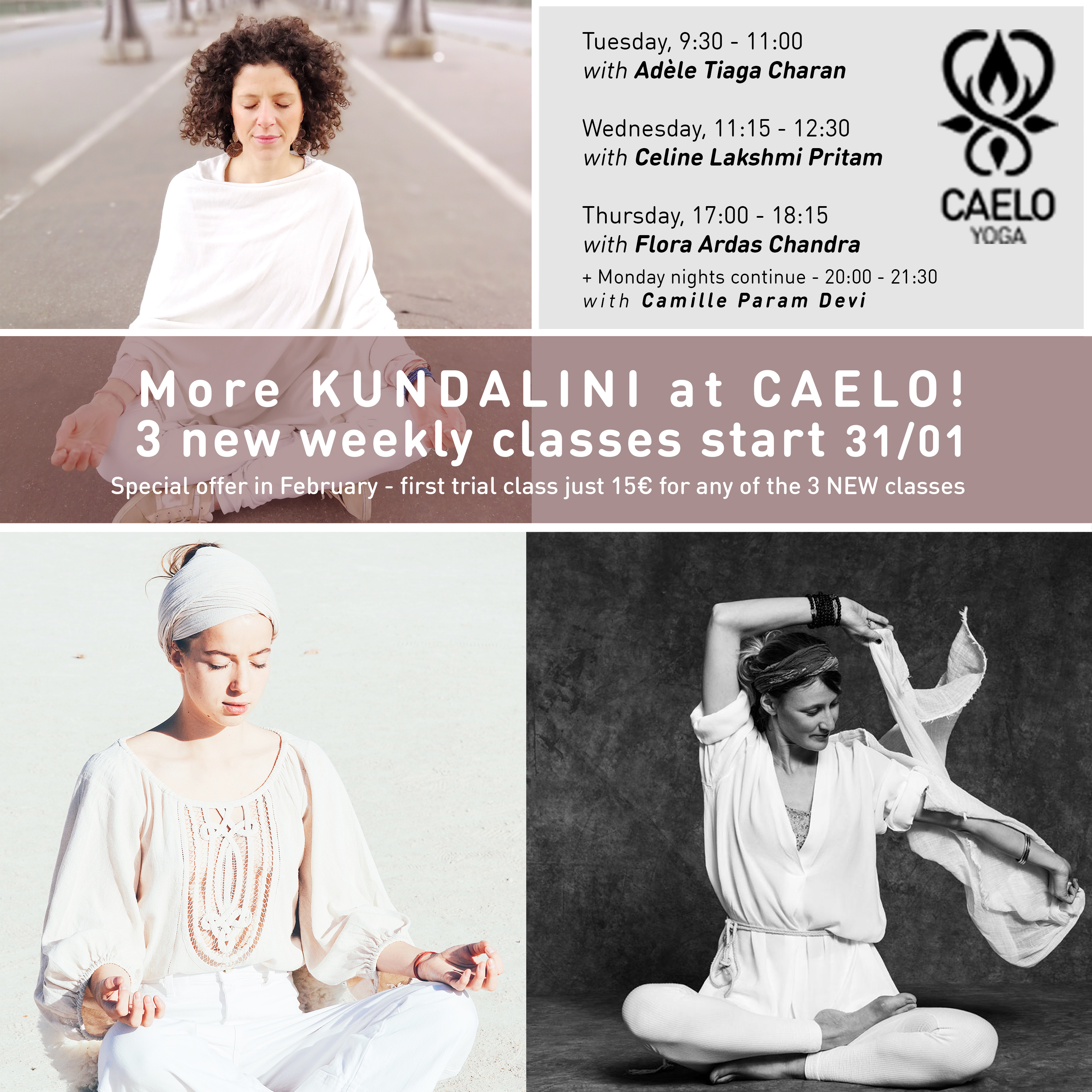 More KUNDALINI at CAELO!
.
5 NEW Weekly Classes:
.
✨Tuesday, 9:30 -11:00 with Adele Tiagra Charan
.
✨Wednesday, 11:15 – 12:30 with Celine Lakshmi Pritam
.
✨Thursday, 17:00 – 18:15 with Flora Ardhas Chandra 
+ Friday, 8:00 -9:00 with Flora Ardhas Chandra
+ Saturday, 18:15 – 19;30 with Flora/ Celine / Benoit (check MB for monthly schedule)
.
And as always your not to be missed Monday night 8pm  rendez-vous with Camille Param Devi!🌟💖
.
✨Special offer in February – first trial class just 15€ for any one of the 3 NEW classes!