Heart Flow, Meditation & Sound Healing Masterclass with Alessandra Montana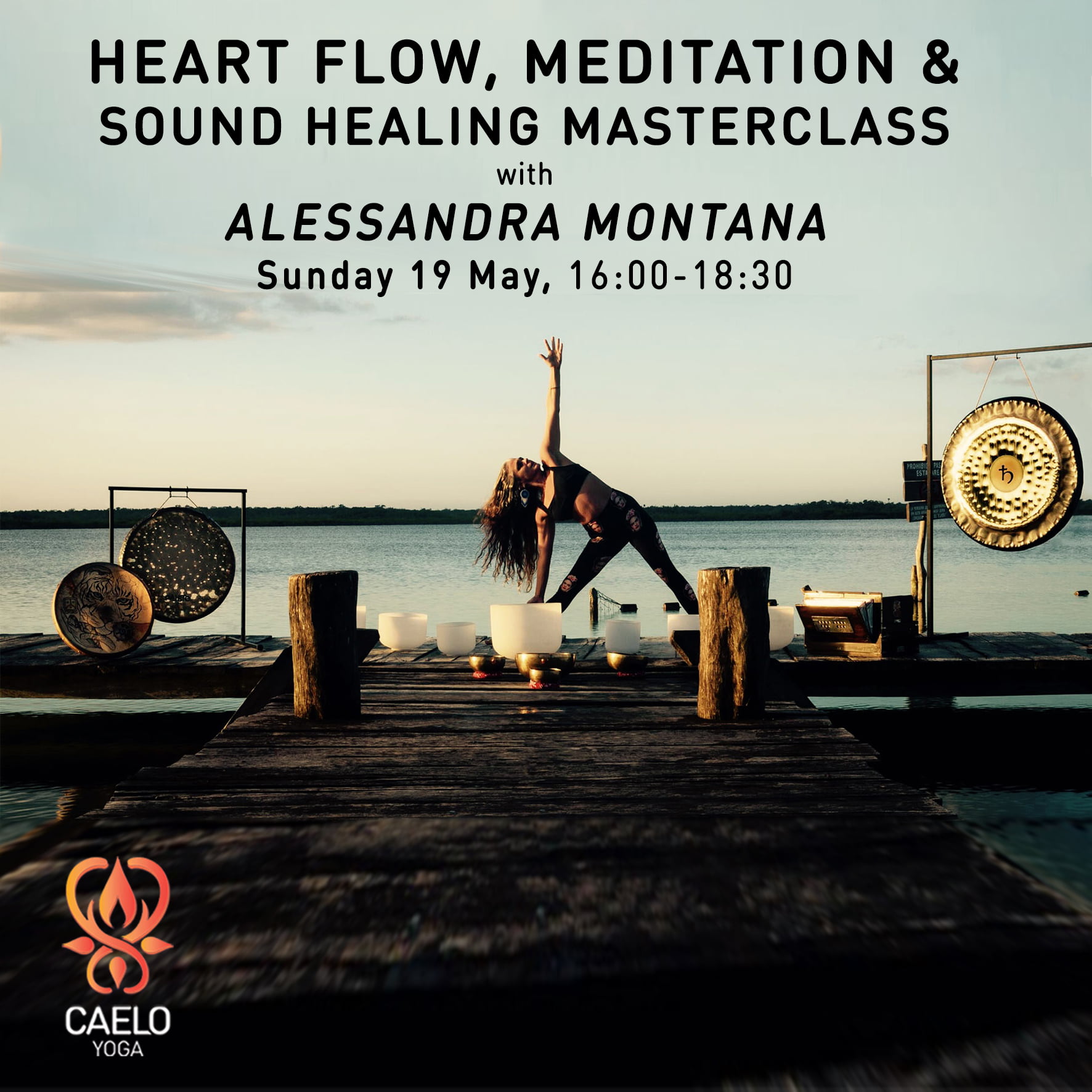 After Saturday night's Full Moon Gong & Sound Healing Celebration LADY OF THE SKY with Alessandra you'll be ready for a very special Sunday experience….
Heart Flow, Meditation & Sound Healing Masterclass – "Fluiendo desde el Corazon"
Sunday, 19 May, 16H – 18H30
A practice that supports the awakening of your true potential and capacity to peacefully surrender to the present moment. Different practices towards the same final destination. Your Heart.
After a 75-minute flow, the magical alchemy of Sounds will soothe the Spirit in a 45-minute vibrational savasana that will prepare for a final ride into the depth of a silent and contemplative meditation . 45€. Reservations via MindBody. Info. Contact@caeloyogaparis.com
Alessandra Montana
Born and raised in Milano, Italia, residing in London & Los Angeles along the way – Alessandra has been calling Mexico home for over 8 years. A yoga teacher, Sound Therapist – or better said Sound Keeper – she feels deeply connected with the Energy of Mother Earth and has a soulful interest for indigenous traditions and old times fairy tales.
Embracing the traditions of Bhakti yoga ( Saul David Raye) she certified in Atma Yoga in 2008 while living in L.A.
In 2010 , Alessandra moved to Mexico where along with teaching she began her journey into Mayan Culture and shamanic traditions. She was initiated "mujer de fuego" based on the Mayan tradition, then as a Reiki therapist and in 2012 saw a naturally expanded her vision into the magical world of sounds and vibrations sharing this wonderful medicine through the transformational powers of the Gong, Tibetan and crystal bowls, crystal pyramids, and harmonium. Fully in love with this part of her journey, She has studied with pioneers in sound experiences including Don Conreaux, Richard Rubis, Tito La Rosa, Philippe Garnier… She regularly presents sound offerings (Sanara', Yaan Spa, Be Tulum and Nomade, Holistika) and wherever else in the world Spirit guides her.
In 2014, she founded SUHUY (sa-gra-do) Medicine for Body and Soul, and Soul, a project that embodies all her passions: yoga, mayan culture, shamanism, sounds, sacred plants.