Gong Bath & Sound Healing Journey with Alexis and friends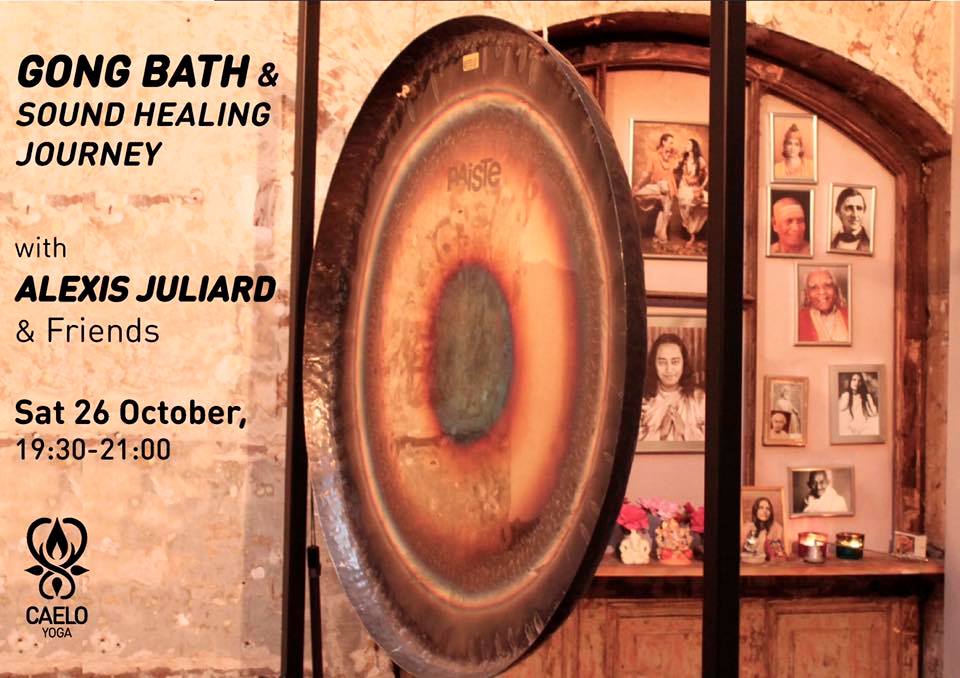 Come and join us at CAELO to experience an incredible healing journey through sound with Alexis Juliard & Friends!
Date: 26 October 19.30 -21.00
ALEXIS JULIARD
Alexis is a musician yoga teacher who strives to raise the awareness of sound as a path to recovery and emotional healing. After studying sound design in contemporary music he brought his fine tuning sensibility to meditative and transcending live instruments. He studies nada yoga with Kundalini music producer Liv Singh Khalsa early student of Yogi bhajan and Don Conreaux and tours the American desert playing Gong for a band of masters blending native american Flutes and Pow Wow, Japanese Taiko, and Didgeridoo.The sound of his voice and the vibration of the Gong guides his students to a deeper connection within.
35€ cash only. Reservations via MindBody.