Sound Healing Journey with Alexis Juliard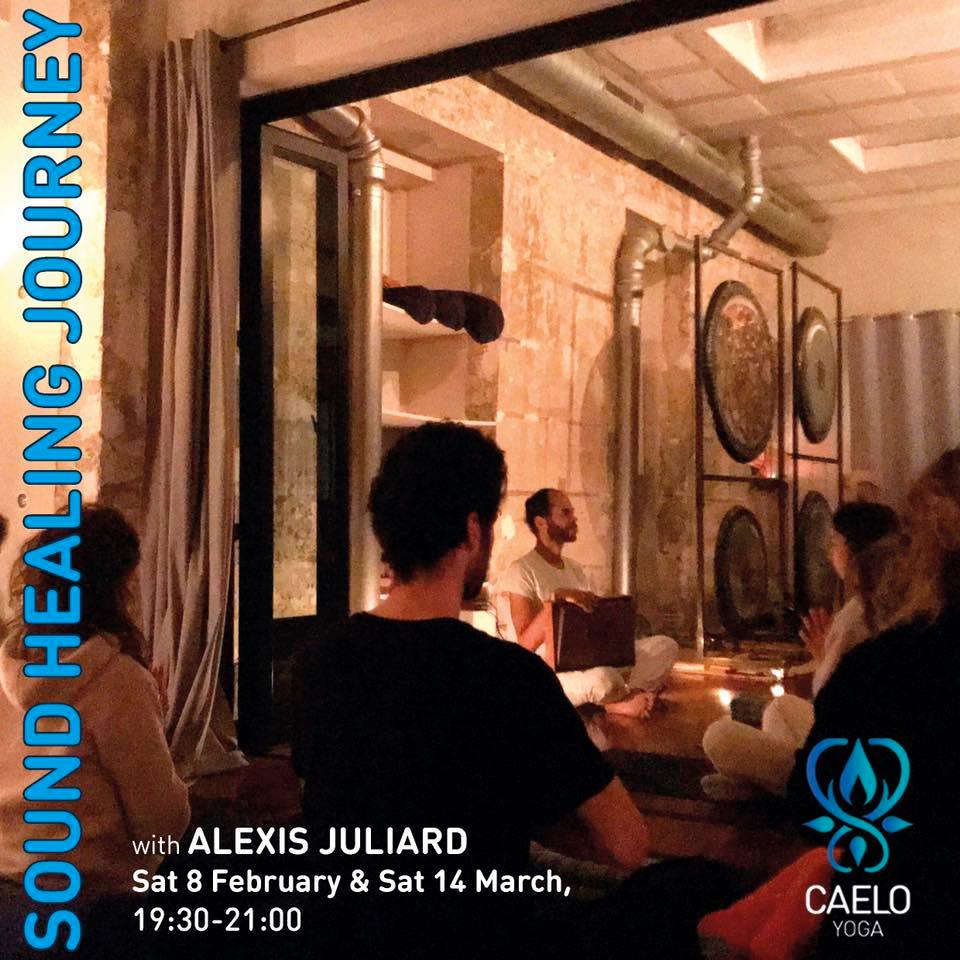 Your next Sound Healing Journey with Alexis Juliard is Saturday, 14 March, 19:30 -21:00!
Sound healing is an ancient practice of using music to heal. The specific Instruments used emit certain frequencies which have a resonance similar to the deep sleep like relaxation sound waves of Delta and Theta. It opens you up to the infinite field of potential where all healing can take place. Stepping into the deep resonating waves of a sound healing bath is an opportunity to immerse yourself into a sacred calming space, your space a time to allow yourself to realign, recalibrate and recharge. Either seated or lying down you will close your eyes, soften, and immerse yourself into the Infinite Field of Potential of sound and vibration.
Sound healing promotes healing of the mind body and soul so that you can:
Realign to coherent states of well-being so that you can experience peace.
Reawaken your inner healer so that you can experience vitality.
Reset your mind so that you can focus and have clarity
Recharge your body so you can feel alive.
Reduce any stress, and turn down the dial of mind chatter so you can be present
Come and join us and reconnect to the Divine Healer within. You can reserve via MindBody, or contact@caeloyoga.com, 01 45 08 59 10. Rate: 35€ cash only please. Bring a friend! 60€ for two.
Alexis is a musician yoga teacher who strives to raise the awareness of sound as a path to recovery and emotional healing. After studying sound design in contemporary music he brought his fine tuning sensibility to meditative and transcending live instruments. He studies nada yoga with Kundalini music producer Liv Singh Khalsa early student of Yogi bhajan and Don Conreaux and tours the American desert playing Gong for a band of masters blending native american Flutes and Pow Wow, Japanese Taiko, and Didgeridoo.The sound of his voice and the vibration of the Gong guides his students to a deeper connection within.