Early Bird Spring Challenge with Akenara, Magdalena and Celine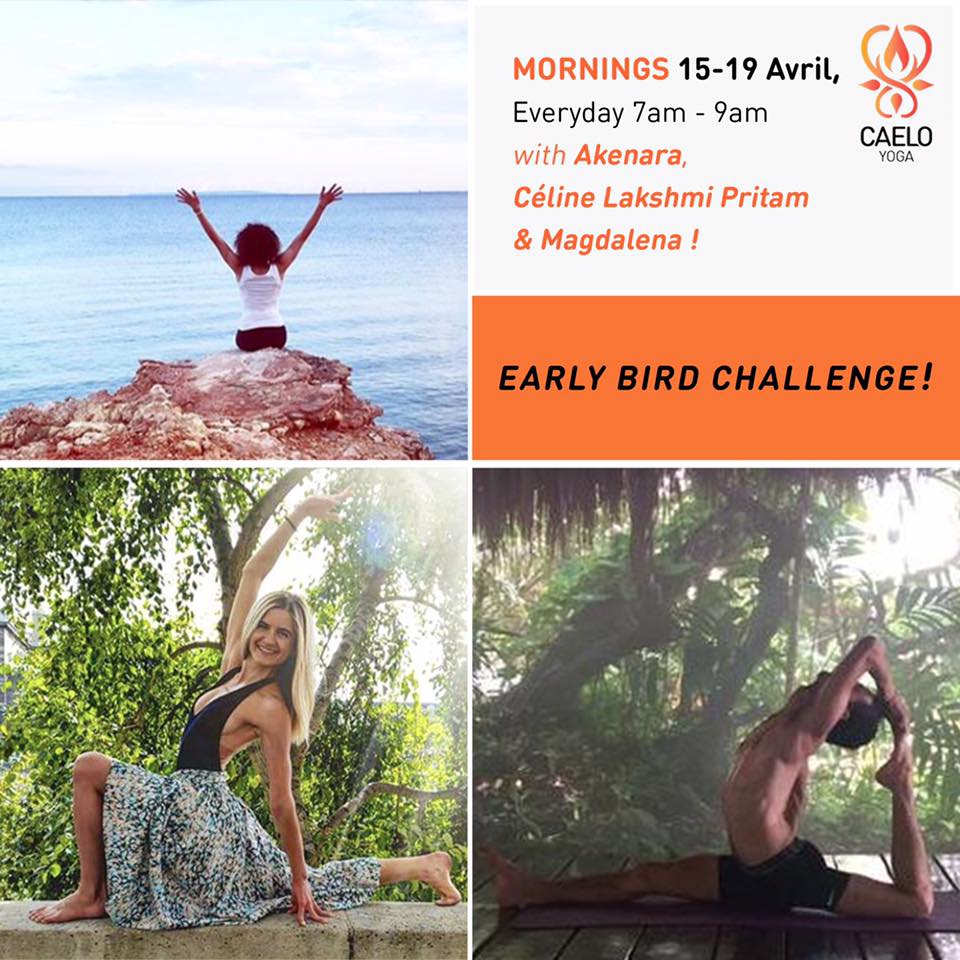 EARLY BIRD Spring Challenge Starts Monday morning, 15/04, with our Special Guest from Mexico, Akenara who will be leading his Morning Intensives, The Art of Vinyasa, MONDAY – THURSDAY!
We will conclude with a unique Final Challenge Day on Friday co-lead by Magdalena & Celine, 60 minute Vinyasa Flow & 60 Minute Kundalini Session back to back, FRIDAY 7- 9am.
Participate in the full 4 Day (99€) or 5 day (120€) Challenge or any individual session for 30€.
Succeed in the 4 day challenge, receive a Free Drop-In Class, Succeed in the 5 Day Challenge, receive 10% OFF of your next pass purchase.
Summon your Spring motivation and come and join us on Monday morning!
Information & Reservation: contact@caeloyoga.com, 01 45 08 59 10. You can also reserve your space under Events via MB, Payment in studio only.