dy.nam.ic – A Masterclass with Simon Park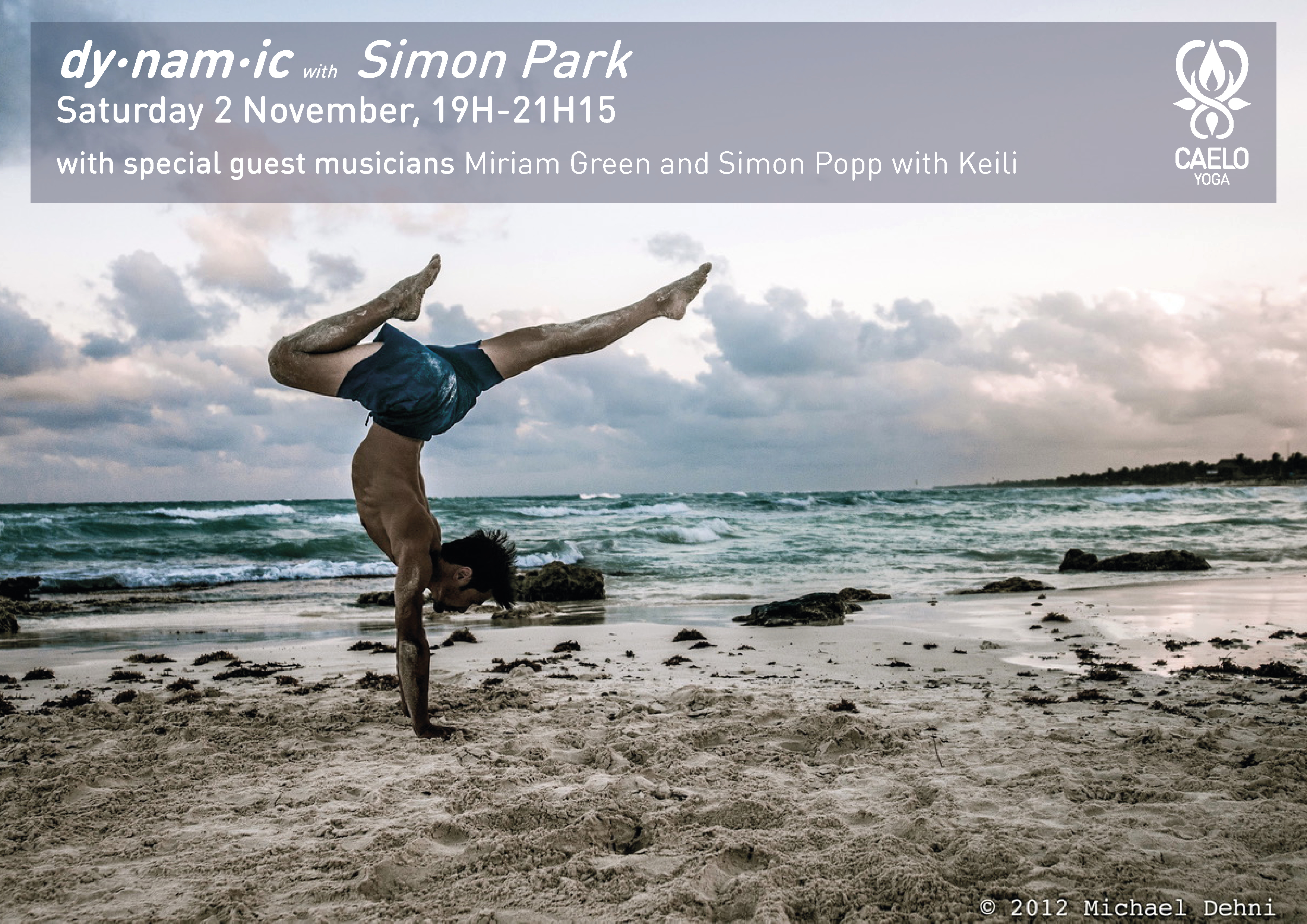 dy·nam·ic
/dīˈnamik/
 1. (OF A PROCESS OR SYSTEM) CHARACTERIZED BY CONSTANT CHANGE, ACTIVITY, OR PROGRESS.
"a dynamic economy"
PHYSICS relating to forces in motion .
2. (OF A PERSON) POSITIVE IN ATTITUDE AND FULL OF ENERGY AND NEW IDEAS
"she's dynamic and determined"
3. RELATING TO THE VOLUME OF SOUND PRODUCED BY AN INSTRUMENT, VOICE, OR RECORDING.
"an astounding dynamic range"
  Liquid Flow Yoga – Dynamic Vinyasa 
A Dynamic Flow practice inspired by the Ashtanga and Iyengar Yoga, infused with an immense creativity and dance-like flow.. a fresh and inspired blend of modern vinyasa with classical roots. Practice dynamic asana as a movement mediation in an open system with close attention to physical and energetic alignment and awareness of complimentary and opposing actions. Paying attention to creative transitions and peak poses equally, adds elegance and uniqueness to the flow of the practice. Feeling the subtleties of the breath and how it effects the physical and energy body. Live music by Miriam Green, Simon Popp and Keili – helps to create an atmostphere of a dynamic, evolutionary practice that aims to invigorate and harmonize the body, mind and spirit.  45€