Chakra Tuning Workshop with Tiffany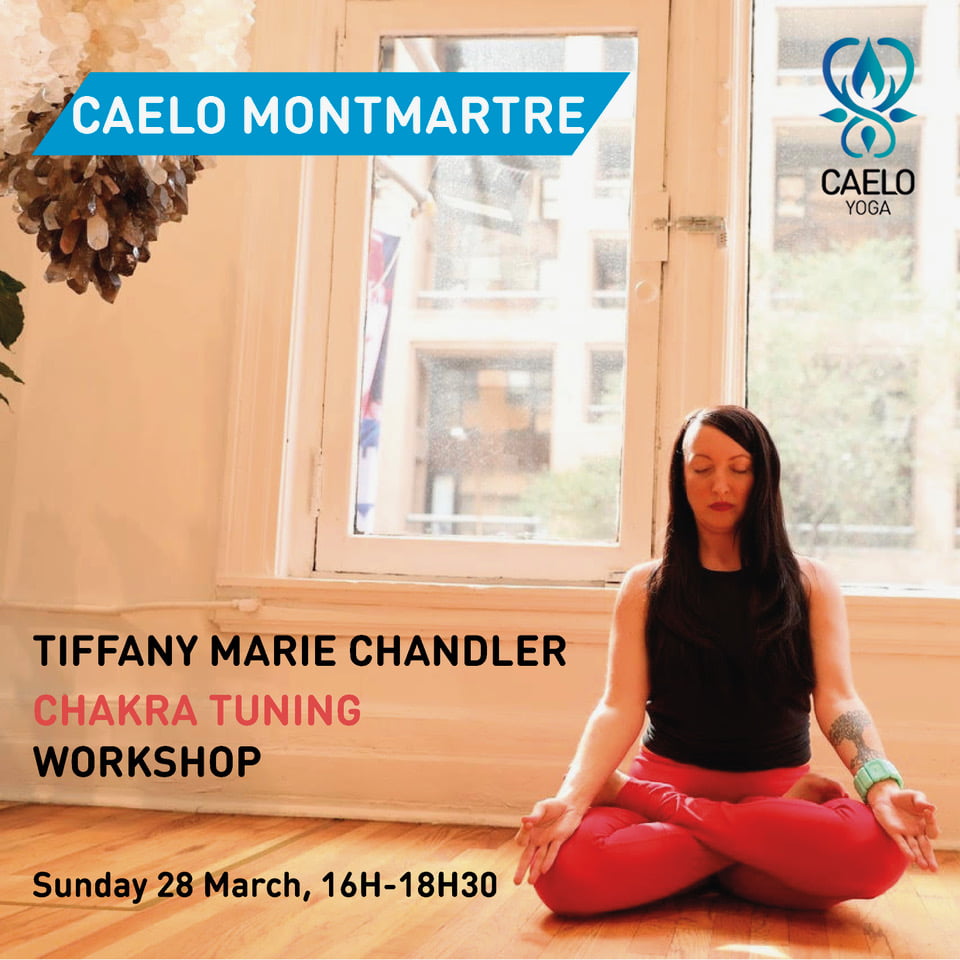 In yogic philosophy, chakras are a part of the subtle body and are comprised of 7 main energetic centers or doors which correlate to the main types of relationships we will experience throughout our lives: that to our environment, our emotions + creativity, our personal power, our intimacy with others, our voice + self-expression, and, finally, our potential. Over time these energy centers become blocked by latent resentment, disappointment, negative view of self and other, and unresolved emotional attachments. These blocks, known as grantis (sanskrit for knot), inhibit energy from flowing freely through the subtle body and prevent us from accessing meaningful states of connection, clarity, and love.
As we move from deep winter into newly budding spring, it is the perfect time to reflect upon and begin to unravel places where we may feel stuck, clearing space within to plant new seeds for the development of a more integrated, attuned, and harmonious self.
In this session, we will begin with a short discussion exploring the psychology of the chakra system as it relates to Maslow's Hierarchy of Needs, bridging ancient wisdom with modern science.
Date: Sunday 28 March 16.00 – 18.30
Rate: 40€ cash
Studio: Caelo Montmartre 75018
Tiffany Chandler
Yoga means union. Yes, we have been told. Union also means integration; being fully connected to all the parts of ourselves and our life experiences without exception. Only through this radical kind of self-acceptance are we able to experience true freedom (ie. relaxation). Asana is the lens through which we view our internal world. By becoming aware of our physical habits, through form, we are able to identify more clearly the habits of the mind, which either promote or prevent optimal states of well-being and ease. With this awareness comes the potential to completely transform; from the physical body, to the emotional and psychological mind, to the more subtle, energetic aspects of our being. I encourage students to approach this fascinating path of self-discovery with great tenderness, playfulness, and curiosity, for the benefit of one's self and of all living beings.
In 2014, I completed my 800-hour certification through Jivamukti Yoga School in New York City, and have been teaching full-time in studios across New York and Brooklyn, as well as internationally, since. My classes are influenced by the many teachers I am honored to have studied with; inspired by the sadhana (devotion to the path) of Sharon Gannon, the powerful assists of David Life, the passionate and sagacious dharma of Rima Rani Rabbath, and the challenging yet graceful sequencing of Nichole Nichols (Narayani).
In addition to the physical and philosophical practices of yoga, I have spent the last several years studying Tibetan Buddhism with many renowned teachers, most notably and personally, Dr. Miles Neale. In 2016, under the guidance of Neale, I completed the Nalanda Four Year Program in Sustainable Happiness, a certificate program which illuminates the psychology and neuroscience underpinning ancient techniques and practices of Indo-tibetan Buddhism.
In September of that same year I was given an opportunity to work closely with my mentor, Rima Rani Rabbath, by moving to her hometown of Beirut, Lebanon to open and teach at her first yoga studio, Yoga Souk. An unquestionably life-changing and life-giving experience I am tremendously grateful to have shared with her.
As a perpetual student, my greatest desire is to be a conduit for the powerful teachings and lineages I am constantly humbled to be a part of.
Om bolo sat guru Bhagavan ki jai