CAELO Tulum Essence Retreat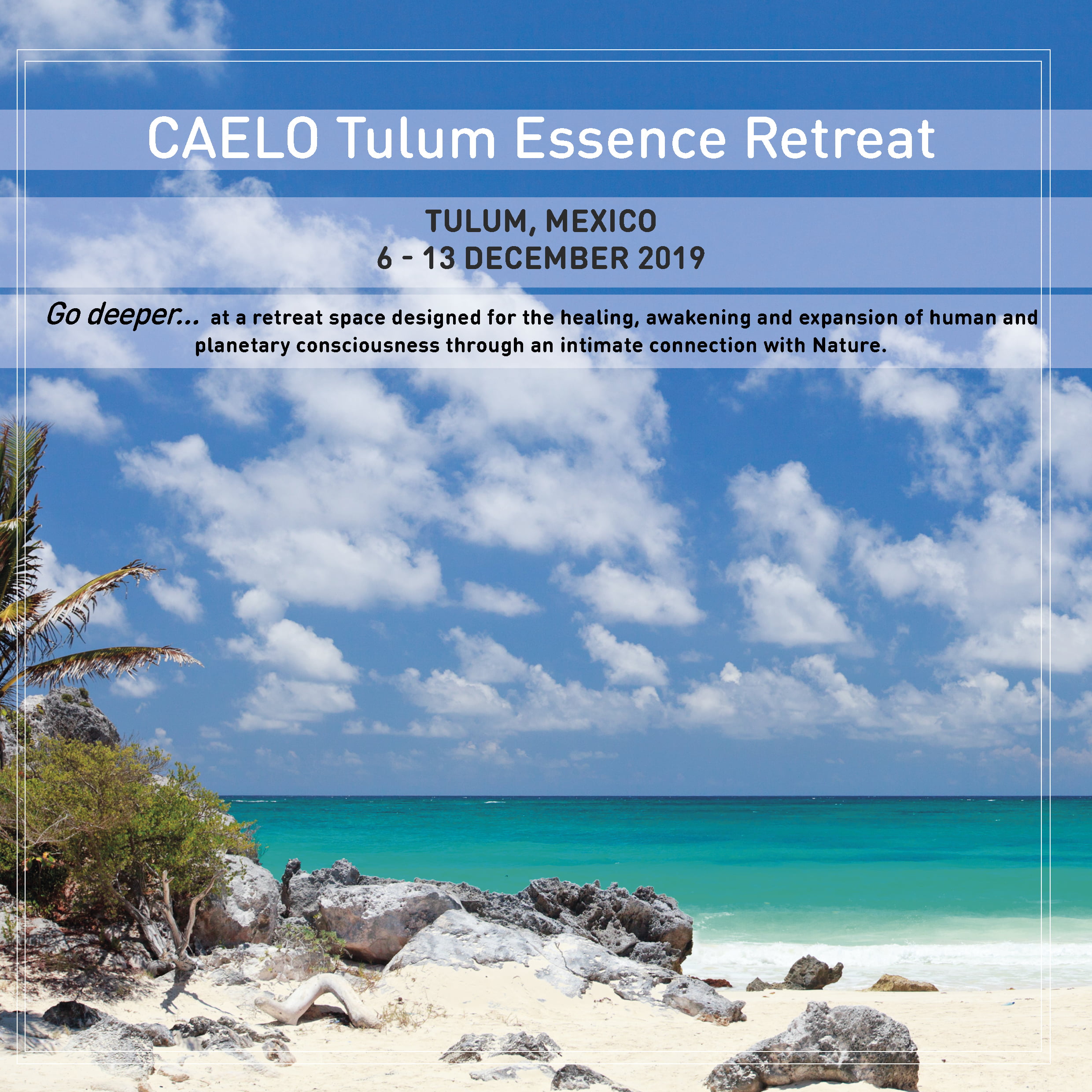 (Special inaugural offer valid through 18/10 – includes Airport Transfers)
7 nights and 8 days of Mayan Healing,Yoga, Nature Immersion, Live Music, Meditation, Sound Healing, Local Culture, & Cuisine.
End your year in a meaningful way! Embark on a journey this December in magical Tulum for 8 transformational days diving deep into nature, your practice and yourself via a lovingly curated program steeped in ancient Mayan healing traditions, yoga, meditation, live music, sound medicine, local culture and cuisine.
Join CAELO & NAGA founders, Jennifer and Rafael along with Rafael's family of local musicians, healers and artists for a life-changing transformative experience in one of the most beautiful and powerful spiritual destinations on the planet, Tulum.
What's included:
2 Mayan Healing Ceremonies Temazcal & Sacred Cacao
Twice Daily Yoga & Workshops: Jivamukti, Vinyasa, Yin, Dao of Yoga Masterclasses, Qi Gong, Meditation
Live Music
Sound Healing – A Sunset Cenote Yin & Sound Healing Session
Sian Kaan Biosphere Tour
Delicious & Healthy Organic Vegetarian Meals, prepared with Fresh local ingredients and featuring local culinary traditions
Time in Nature: pristine white sand beaches, turquoise waters, lush jungle, mangroves and private centoes
Free time to explore: archeological site of Mayan ruins, the Boca Paila beach zone with an abundance of shops, galleries, cafés, restaurants and bars & the authentic pueblo Tulum
Full details, pricing options and beautiful photo galleries are available on our dedicated website: www.tulumessence.com,  or send a message to: caelotulum@gmail.com
We hope you'll join us!