Summer break 26 July – 27 August! We are preparing an exciting "rentée" and will be happy to welcome you back to CAELO Montmartre soon!
34, rue Ramey, 75018 Paris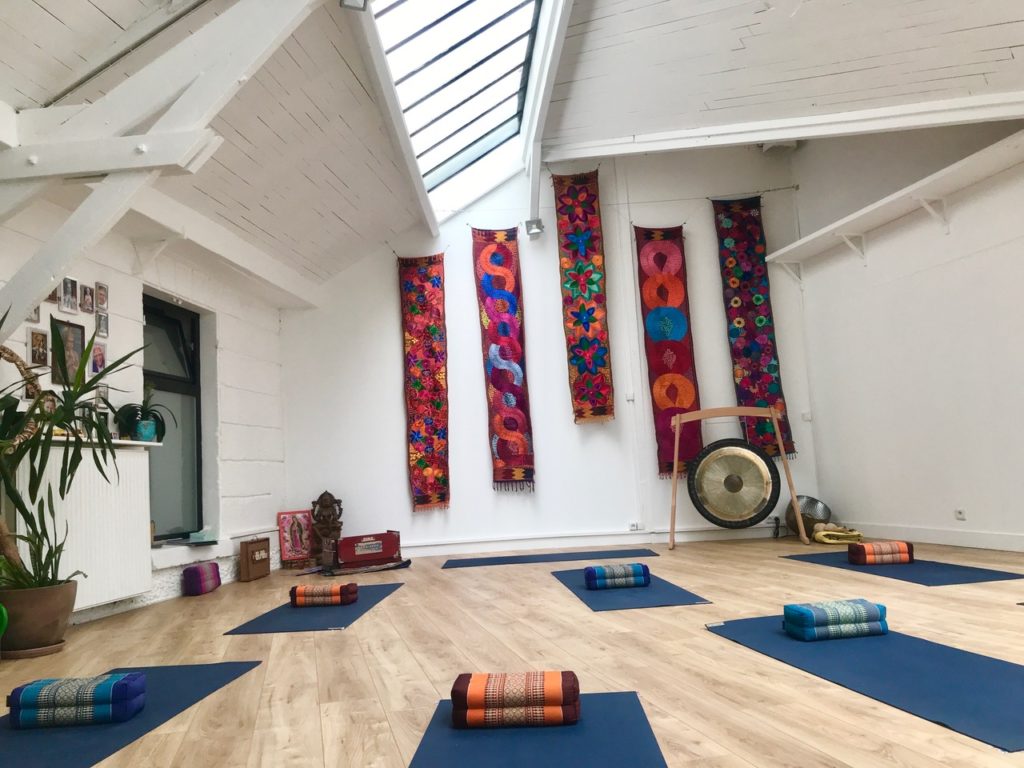 At CAELO YOGA, you will discover a welcoming, community environment with a holistic emphasis that is aimed at supporting the evolution of your practice both on and off the mat. In addition to the many physical benefits of yoga, we strongly believe in yoga's power to bring about transformation and healing, both on an individual and a collective level. This means that not only do we offer top quality yoga instruction across a wide variety of disciplines, for all levels and all ages, but we also aim to provide a personally empowering experience for each student and to support them on their own unique journey on the path of Yoga. We invite you to come and join us for a yoga class with your favorite instructor, to discover new ones, to expand and strengthen your practice, or to take your first steps with us in developing one. We also encourage you to take advantage of ongoing opportunities to further your knowledge and understanding of yoga's associated philosophy, practices and lifestyle. Above all we invite you to join us in our satsang, our community, in which each one of you is such an important and integral part.